The induction hob's unique technology makes it one of the most innovative kitchen appliances in the market. For your next kitchen upgrade, choose an exceptional AEG cooktop that will greatly advance your cooking skills and help you cook more
delicious dishes
. Here are the benefits of an induction hob.
What is induction cooking?
With induction, your pan won't be heated — it will heat itself. Unlike gas or radiant hobs that transfer heat to your pan through a heating element, induction makes cookware produce heat through electric currents. This maximises energy use as most of the heat is focused on cooking your food rather than escaping on your hob's surface or in the air.
Because of this technology, induction has quickly become a major cooktop contender, famed for its huge advantages on energy efficiency, power, temperature control, safety, and cleanliness compared to gas or electric cooking.
Read more: About AEG cooking and AEG induction hob technology
How does induction cooking work?
How induction cooking works is by inducing heat rather than transferring it. When you turn on an induction hob, copper coils underneath emit an
electromagnetic field
to induce an 'eddy electrical current' or a current that flows in closed loops. This then reacts with the metal of your pan to create heat.
Without a pan on top, an induction hob won't heat up even when it's switched on. Heat doesn't come from the burner — it's from your cookware. That's why only ferrous pans — those with iron content — will work. Since iron is a poor conductor of electricity, the current only passes through it to get it excited and produce heat.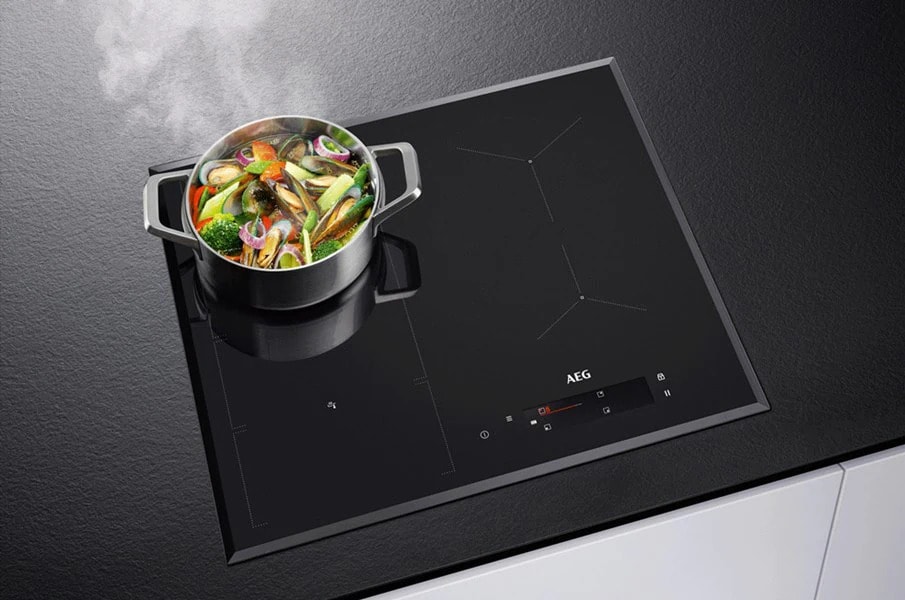 Nowadays, it's easy to come by induction-compatible cookware like cast iron, enamelled cast iron, and induction-ready stainless steel. Glass, copper, aluminium, and ceramic may also function if they have a magnetic bottom layer. As a rule of thumb, if a magnet sticks to it, it can get an electric current flowing.
Rest assured, these eddy currents are safe. They're limited to the base of your pan, they flow in closed loops, and are only strong enough to generate a heating reaction.
How energy efficient is induction cooking?
With an induction hob, you're assured that most of the energy it's fed is spent on heating food. This makes it by far, the most energy efficient cooktop out there. Here's how it compares with gas and electric hobs.
Is induction cooking better than electric cooking?
An induction and an electric hob have the same ceramic glass surface, but they have different operating principles. An electric type relies on hot electric coils to radiate heat through the glass, distributing it not only to the pan, but also to the surrounding surface.
This heat loss slows cooking, unlike with an induction hob that speeds it up because heat is isolated in the pan. It's so fast that it only takes
five minutes to boil
two litres of water, compared to nine minutes in an electric hob
. The same principle applies when cooling it down. An induction hob cools faster because its only heat source is the pan.
An induction hob is also safer and easier to clean because most of the glass stays relatively cooler. There's less risk of burns if you accidentally touch the glass. And even if both have the same smooth surface, spills and splatters don't cook on an induction so you can immediately wipe it clean.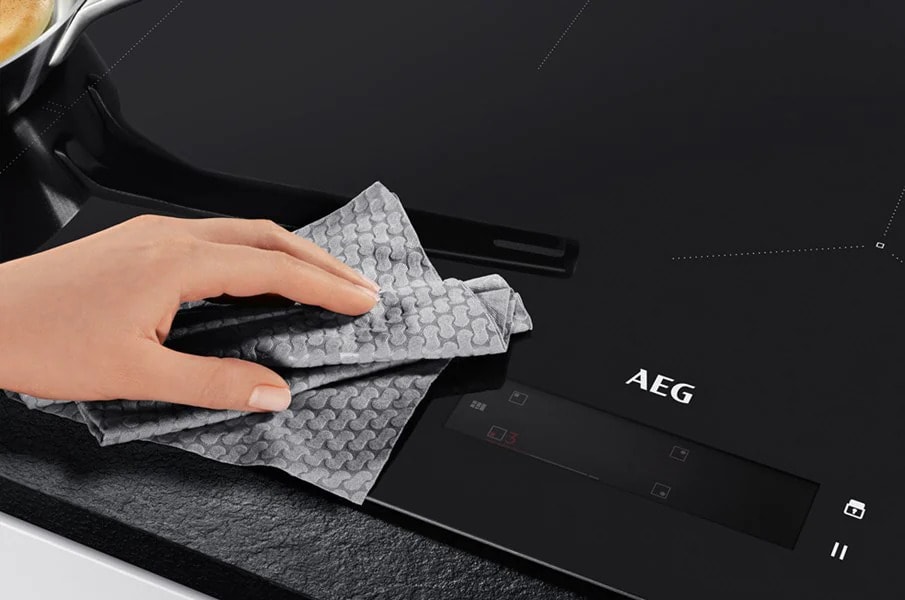 Is induction cooking cheaper than gas cooking?
Considering their upfront prices, gas hobs are of course cheaper than induction hobs. However, in the long run,
you'll save more with an induction hob because it's more energy efficient.
Since an induction cook faster, you'll use less energy. And from the energy that you do use, up to 90% of that is used to cook your food. In a gas hob, you'll only really use 55% of the energy you pay for. It significantly loses energy because its heat source is an open flame.
The absence of fire in an induction also lessens the heat emanating from your cooktop. This means you can comfortably master exquisite dishes while saving a bit on ventilation and going easy on your cooker hood. It's also ideal for summer cooking or small kitchens.
Other benefits of an induction hob
There are many other benefits of a induction hob depending on types and brand that you choose. So remember to choose the right hob with the best function for your need.
Responsive temperature control

Since induction heats food faster, it changes temperatures faster. Go from a light simmer to a rapid boil almost instantly — no more waiting for heat to rise or dissipate. It also allows you a wider range of intensities, giving you the flexibility and precision to easily avoid overcooking or undercooking your food.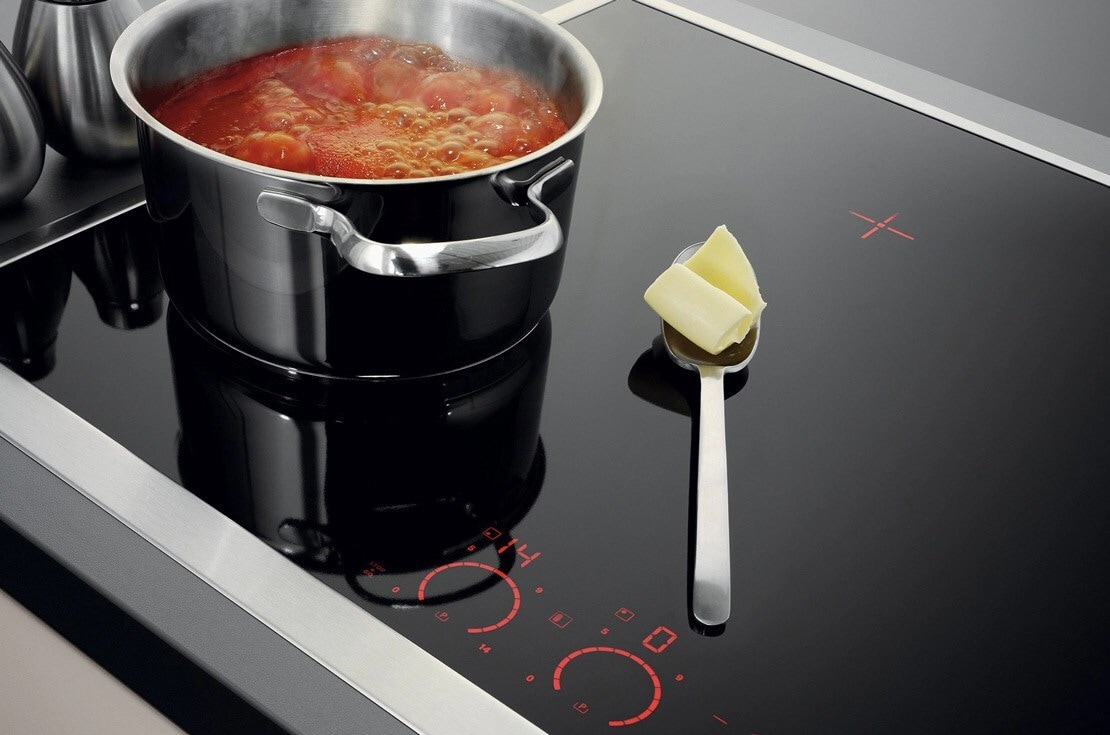 Cook evenly

Induction causes your pan to evenly heat up so you don't get uneven browning or burning — given that your cookware size matches that of your cooking zone. Some models have technologies that adapt burner sizes to your pans — no matter the shape or size — allowing you greater freedom to cook any dish.
Wok cooking

Induction has enough power to easily create that 'wok hei' taste — like any gas hob but faster. Your wok just has to have a flat bottom and contain ferrous material for it to work. You can also place a wok ring, silicone mats, or thin baking sheets under your wok to prevent scratching the glass.
Advanced hob. Advanced cooking

If you want to create the best tasting dishes, use the best appliance. With highly responsive cooking zones, precise temperature control, and a hob-hood connection, AEG induction hobs bring an advanced level of cooking technology to the table. Effortlessly master taste and texture at the touch of a button.
All the lastest from AEG
From tips to styling for the best lunch, to how you can take taste further with AEG, we want to ensure you have the right tools to create exceptional taste experiences.