In times of dryer doubts, refer to this list to quickly know what items and fabric you should never put in a tumble dryer.
What items and fabric avoid putting in a dryer?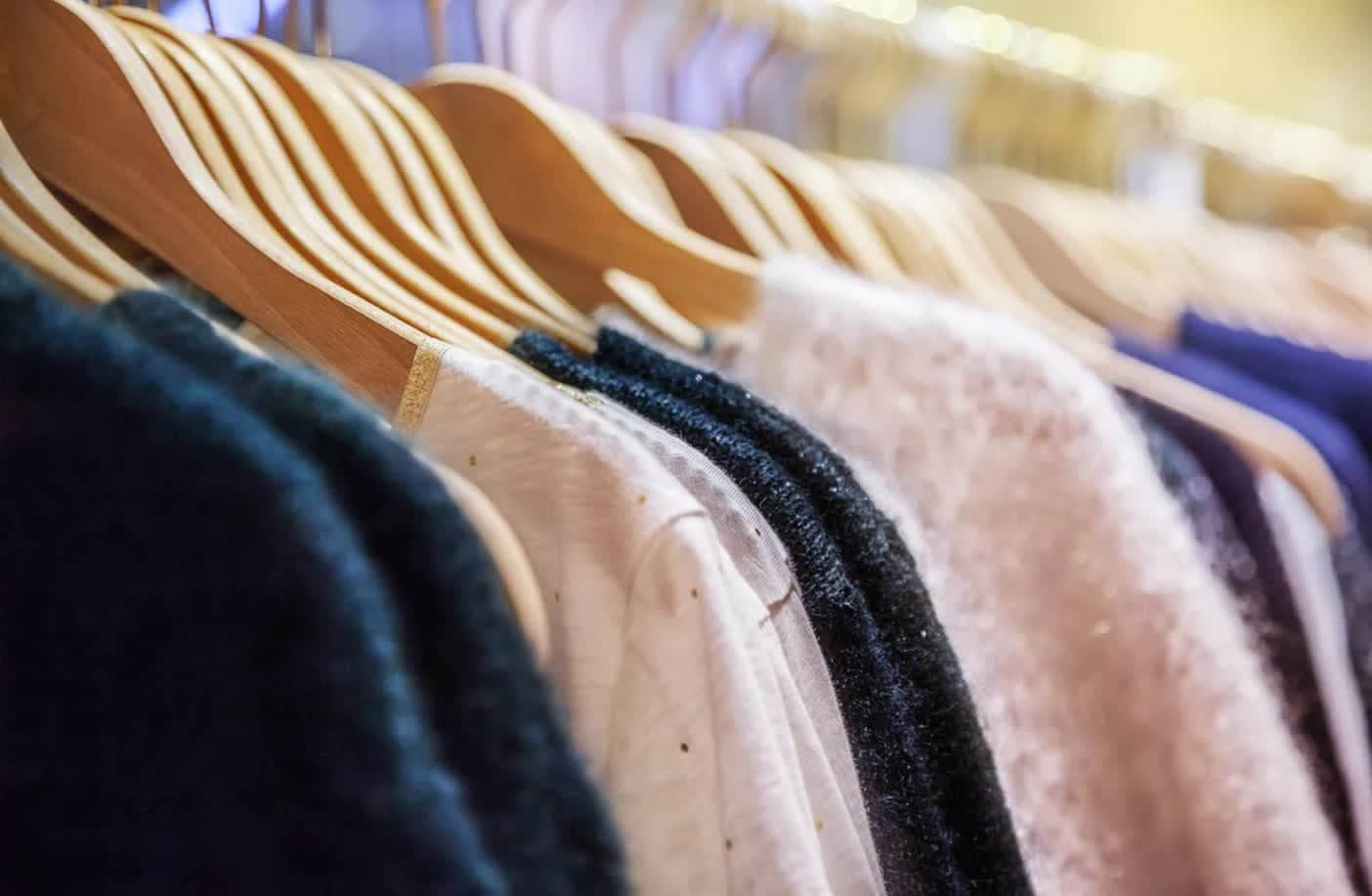 Bras

High temperatures can break down elastic fibres in your bra, irreversibly diminishing the elasticity of your bras and altering their shape. The heat can also melt the underwire. Instead, gently press on them to remove water, then air-dry on a flat surface or on a clothesline, away from direct sunlight.
Waterproof activewear and swimwear

Equipped with special fibre technology, these garments are designed to repel water, sweat, body oil, and dirt. It's important you maintain their moisture wicking capabilities by protecting them from heat. We recommend air-drying them flat to avoid stretching them out.
Silk

Can I put silk in dryer? No. With great elegance comes great responsibility. Silk is a very delicate material that is prone to stains, and damage by heat and light. Not only will high heat damage silk fibres, it can also shrink and set in wrinkles on your clothes. Protect them by using non-wooden hangers and line drying them under indirect sunlight.
Leather or faux leather

Even if it is a strong and durable material, your leather coats and pants do not stand a chance against heat, which can crack and distort the material. Simply wipe and let your leather garments dry naturally, hanging them outside in a shaded area. Allot enough time for drying because it may take days.
Natural and faux fur

Keep your heat-sensitive fur garments thick and fluffy by keeping them out of the dryer. High heat can thin out natural fur and crack its hide, and it can also melt and tangle faux fur fibres. Stick to air-drying. Brush faux fur with a wide-tooth comb to detangle it.
Wool

Wool is generally known to shrink in the dryer. When exposed to excess heat, water, and agitation, tiny scales on its fibres open and interlock, causing it to shrink. Unless it says on the care label that your woollen can be tumble dried, your garments should be air-dried flat on a lint-free towel or on a drying rack. Do not hang to prevent stretching.

However, there is an exception. AEG dryers with a Woolmark certification can safely dry your woollens, even if the care label says otherwise. The Woolmark Company is a global authority in wool care. Backed by wool experts, AEG dryers promise the gentlest level of care for your cherished garments.


Bonus: What items and fabrics are safe in a dryer?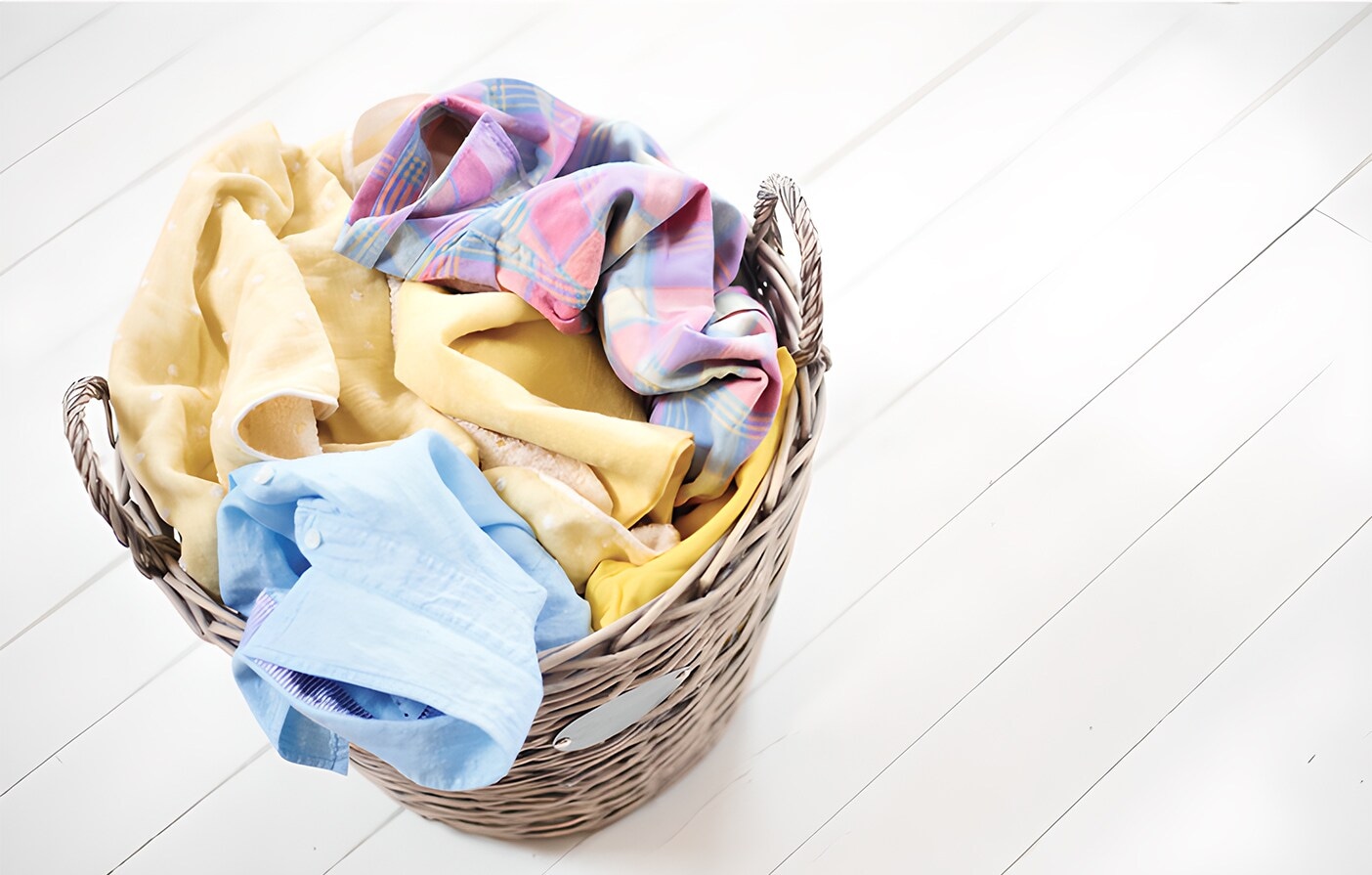 Jeans and other denim items

Do jeans shrink in the dryer? There's a chance of damaging them if you're not careful. But if you're like most people who don't have the time to air-dry thick and heavy denim, a dryer can be a game-changer.

Simply use a low heat setting and remove them from the dryer while they're still damp so they can finish drying outside.

Be more cautious with stretchy jeans as their elasticity may be affected. On the other hand, if you have a stretched out pair, try shrinking them on purpose in the dryer so they fit you again.


Cotton Garments

Can you put cotton clothes in a tumble dryer? Yes. A popular choice of fabric, cotton is used in a wide variety of items and synthetic blends. Cotton clothes can generally survive being machine-dried, but pay close attention to their size and blend.

Those made of 100% cotton may shrink in a dryer so it's better to air-dry them. Heavy items like beddings and towels can be tumble dried at medium to high heat to ease the process. For smaller items like cotton tees and dresses, best to dry them on low for a shorter amount of time.


Polyester Blends

Compared to other fabrics, polyester is one of the strongest and the easiest to maintain. This is why you can find it in most items like clothes, sportswear, beddings, and draperies. Its synthetic fibres are highly resistant to staining, shrinking, stretching, wrinkling, and abrasions, so it can be safely dried on a normal setting.

Most garments come in different polyester blends, like polycotton and polyester-spandex, to improve elasticity or breathability. When drying, take note of what they're mixed with as some may need delicate care. To be safe, stick to medium to low temperatures or refer to the care label.

No matter how shrink-resistant polyester clothes are, best not to test their limits. Polyester is still plastic, which can shrink if exposed to excessive heat or beyond 38°C. It's also quick to dry, conveniently reducing your laundry time.

Read more: Should you buy washer dryer combo or separate washing machine and dryer


What to consider in choosing a suitable dryer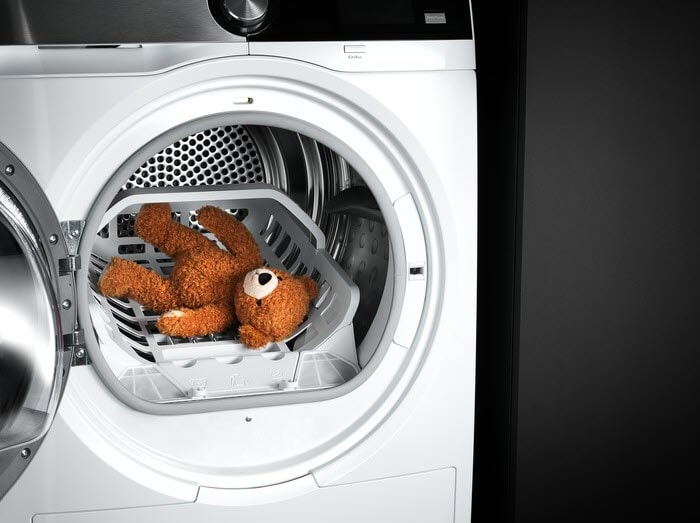 1. Space and installation

If you usually wash bulk loads and you have more space, consider a vented dryer. For small households, a ventless dryer, like a condenser or a heat pump type, is convenient as it won't require ducting.


2. Capacity

Dryer capacity should be bigger than your washing machine capacity because clothes need more drum space and airflow to dry. Otherwise, you'll have to dry clothes in batches.
Also consider the size of your household and your items for drying. If you regularly wash piles of towels and beddings, look for a 9-cubic-feet capacity dryer. If not, 4 cubic feet is enough.


3. Energy efficiency

If you're a frequent dryer user and you want to maximise your energy use, look for heat pump dryers that can significantly cut your consumption in half. They can be expensive upfront, but will give you more returns with low running costs.
For those who don't mind line drying, a condenser dryer is enough. Look for those with inverter technology which can reduce energy consumption while still delivering results.


4. Look for special features

Put your dryer worries to rest, and invest in a dryer equipped with advanced technologies designed for these tasks:
To deliver only the precise amount of heat your clothes really need, AEG dryers with 3DScan Technology scans the moisture level of fabrics to know how it should adjust cycle settings.
Different fabrics will need different types of care, so AEG dryers with AbsoluteCare were designed to mimic the air-drying action they need by controlling drum movement and temperatures.
For further guidance, please refer to our buying guide to choose the right dryer for your family.
Discover our range of tumble dryer here: