Any buildup of dirt and grease inside your range hood can significantly reduce its extraction power and filtering function, leaving you with a loud motor and ineffective ventilation. Don't wait for these to happen — better yet, why not minimise the problem from the start?
Choose AEG hoods that are easy to clean, durable, complete with dishwasher-safe filters and anti-fingerprint properties, so you never have to delay deep cleaning days.
Here's how to clean your cooker hood:
Preparation

Allot about 20 minutes of working time, and about 30 minutes of waiting or soaking time. Before anything, ensure that your cooker hood is unplugged and has cooled. You'll need:
Gloves
Toothbrush or a soft nylon-bristled brush
Microfibre Cloth
Dishwashing liquid
Detergent powder
Baking soda
Screwdriver
AEG Steel Care Spray or any stainless steel cleaner for hoods
How to clean your cooker hood filter

While the filters are designed to collect grease, like with all cleaning appliances, it can't withstand a buildup of it.
Step 1: Know your filter
Mesh Filters. These need some soaking and scrubbing to remove gunk. However, if they're dishwasher-safe, simply place them in the dishwasher for an effortless yet effective clean.
Paper and Carbon Filters. These are usually disposed of and replaced. For carbon filters, check your manual to know how to properly dispose of them.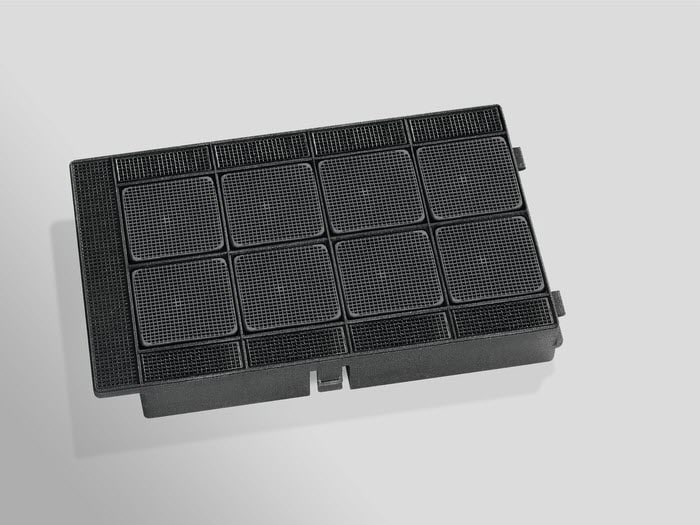 Step 2: Soak metal filters
In a basin or your sink, mix hot water, dishwashing liquid, or baking soda. Soak filters for 10-15 minutes — not too long so the grease doesn't resettle.
Step 3: Scrub filters
Carefully scrub using a toothbrush or any non-abrasive brush. For stubborn grease, use a detergent powder or baking soda paste. Refrain from using harsh chemicals that can tarnish the material.
Step 4: Rinse and dry
Thoroughly rinse with warm water, making sure no oily substance is left. Ensure they are completely dry before returning to the hood.
How to clean the cooker hood exterior surface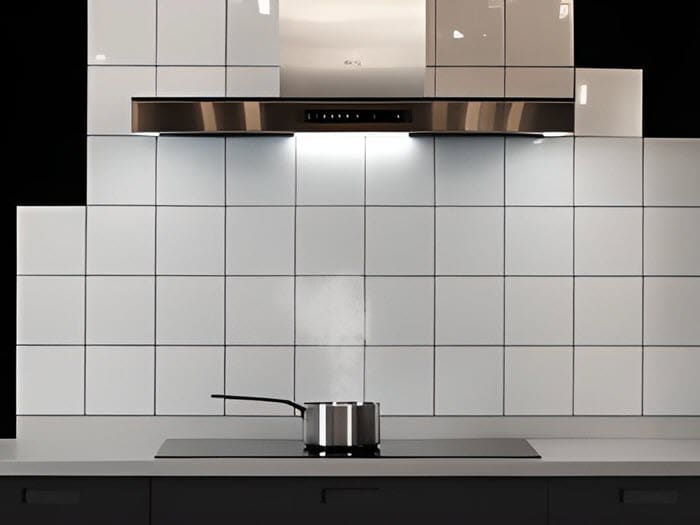 A sticky film can easily settle on the surface of your hood. Shorten cleaning time with AEG cooker hoods that have a durable stainless steel finish, preventing fingerprint marks and simplifying cleaning.
Step 1: Choose your tools
When it comes to stainless steel, be gentle to maintain its finish. Your essentials: A grease-cutting cleaner or the AEG Steel Care Spray that polishes and protects it from future soils, and a soft microfibre cloth or any non-abrasive pad that doesn't leave scratches and picks up dirt faster.
To get the best results, follow the instructions from your model's manual and your cleaning product.
Step 2: Wipe in the direction of the grain
To prevent streaks on stainless steel, never wipe against the grain or in circular motions.
Step 3: Clean the cleaner off
Any remaining product can leave stains. Buff thoroughly with a clean microfibre cloth to effectively remove any residue and add more shine. Do not air-dry.
How to clean the cooker hood fan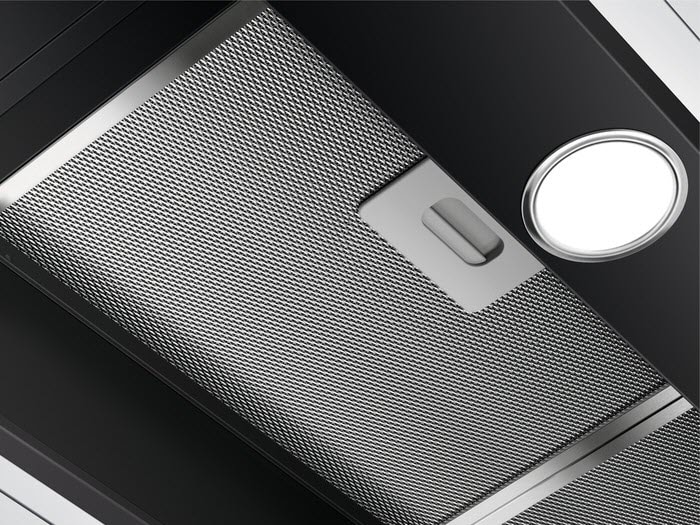 The fan or the blower enables your hood to inhale all the smoke and grease. While it is generally durable, better to check if excessive grease is putting stress on the motor or if it needs replacing.
Step 1: Do the prep work
Make sure your hood is unplugged and has cooled. All hoods are different — it's best to refer to your manual on how to safely disassemble your blower from the hood and how to clean it.
Step 2: Remove the fan cover
You may need to unscrew the fan cover off. Wash it with warm soapy water, then rinse and dry with a towel. To remove stubborn grease, soak it in the solution for a few minutes.
Step 3: Clean the fan blades
Dip a cloth in warm soapy water, wring it, and use it to wipe the blades. To wipe off the soapy film, use a damp cloth. If insufficient, soak the fan blades in the solution. Dry before reassembly.
Tips to maintain a well-functioning cooker hood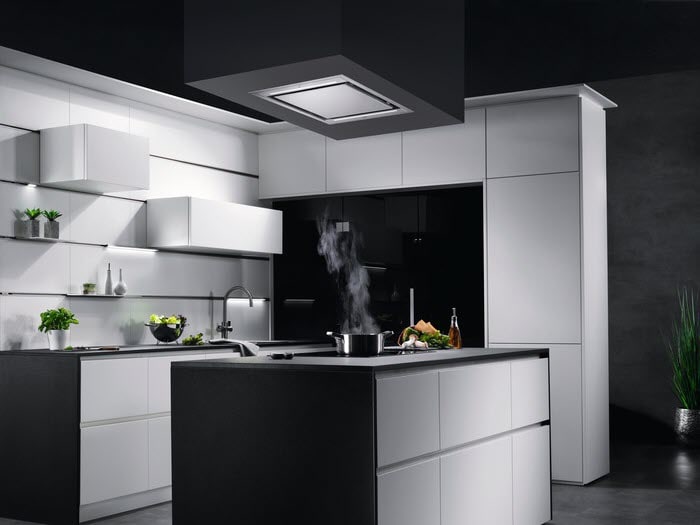 How often should I clean my cooker hood?
Mesh filters should be cleaned monthly if you cook daily, seasonally if you rarely use it. Replace them every one to two years depending on usage. Carbon filters need to be replaced every three to four months or every 120 cooking hours.
To minimise deep cleaning sessions, make it a habit to quickly wash the filters once a month. A daily wipe-down of the exteriors also maintains the clean look of your kitchen.
What cleaning product do I use for my cooker hood?
Your default cleaner should be a product especially formulated for hoods. If unavailable, a warm soapy solution is effective yet mild enough to cut through the grease while protecting the material.
How do I dry parts of my cooker hood?
Don't just let them air-dry. Wipe them with a clean cloth to avoid water stains and maintain their shine.
Something better than deep cleaning
Now you know how to clean your cooker hood. It isn't as difficult as you've imagined, but if you clean it regularly and make it a habit, easy will become easier.
Whether you prefer a chimney-style hood or an cassette type, AEG offers range hoods that are equipped with the to provide the highest level of comfort in cooking — and cleaning.
All the lastest from AEG
From tips to styling for the best lunch, to how you can take taste further with AEG, we want to ensure you have the right tools to create exceptional taste experiences.