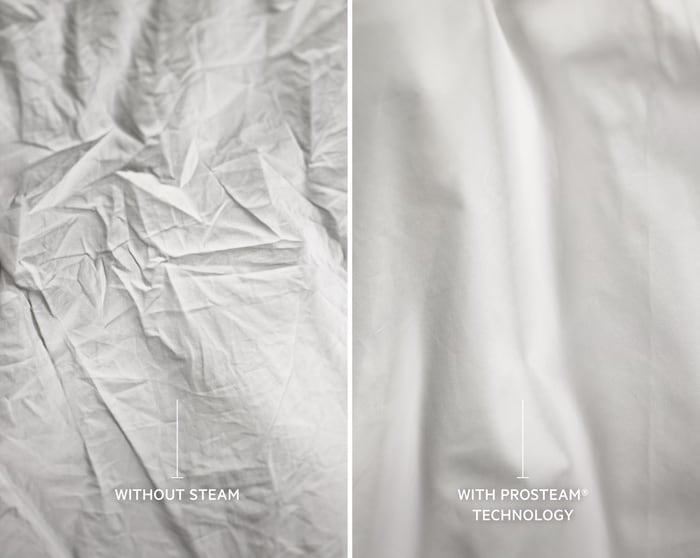 Why wash clothes you've barely worn? Why spend your valuable time ironing?
Thanks to washing machine innovation, it's time to rethink the way you wash and wear your clothes.
Meet AEG ProSteam Technology in washing machines, a steam function that lifts the burden of unnecessary washing and the chore of ironing.
What is AEG ProSteam Technology
Why wash when you can steam? The AEG ProSteam Technology harnesses the gentle power of steam to quickly and easily refresh wrinkled and once-worn clothes so that they are ready to wear in minutes. Steam smooths fabric fibres while reducing odour, for fresh and crease-free clothing, effortlessly. You'll find this exceptionally efficient, time-saving technology in the AEG 3000, 5000, and AEG 7000 Series Washing Machines
Why you should choose an AEG washing machine with ProSteam Technology
Refresh once-worn clothes
Ever thought twice about putting barely worn clothes in the wash? Too clean to wash, yet you're not quite comfortable about returning them to your drawers or wardrobe. ProSteam technology steams clothes to remove wrinkles and neutralise odours1, allowing you to forego a full wash. In just minutes, your clothes will look and feel freshly laundered.
Reduce ironing time
Toward the end of the wash cycle, steam is added to reduce wrinkles in your clothes, so you spend less time ironing, if at all. While any ironing required will depend on fabric type, your time and effort will still be greatly reduced.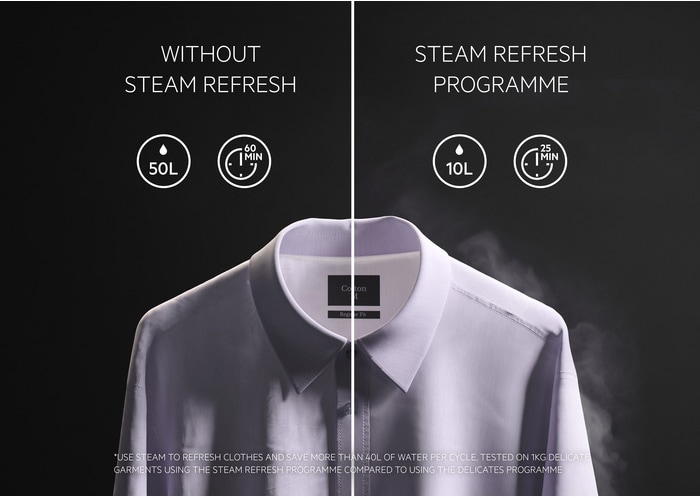 Preserve fabrics
Frequent washing can prematurely wear out your clothes. If your clothes are not overly soiled, opt for refreshing with steam instead, which will help extend their lifespan. Steam is powerful yet gentle enough to remove wrinkles and odours so clothes can be re-worn without washing.
Save water, energy and time
Steaming once-worn clothes instead of washing them consumes only about two litres of water per cycle Which saves water, time, and energy.
Kinder to the environment
Depending on your machine, washing can consume anywhere from 26 to 71 litres of water and 400 to 1,400 watts of electricity. By using less water and energy with AEG ProSteam Technology, you reduce your environmental footprint, with little effort on your part. Why should being mindful of the environment be inconvenient or time-consuming?
How to use AEG ProSteam programme properly
Short on time? Simply select the short Steam programme to quickly refresh creased or once-worn clothes. To add steam at the end of your wash cycle, simply press the Plus Steam button so clothes need little to no ironing.
Generally, steam is sufficiently gentle for most fabrics, including cotton, wool, and synthetic fibres, even delicates such as silk. However, avoid machine washing suede, waxed jackets, items with embellishments, leather, and anything plastic which may melt. When in doubt, check the clothing care label.
To reduce creases more effectively, don't overcrowd the drum. Only load a few items of clothing at once, no more than a total of 1.5kg. Once the washing cycle ends, remove the clothes immediately to prevent your newly refreshed garments from creasing.
Read more helpful laundry tips and tricks from our expert here:
Make washing easier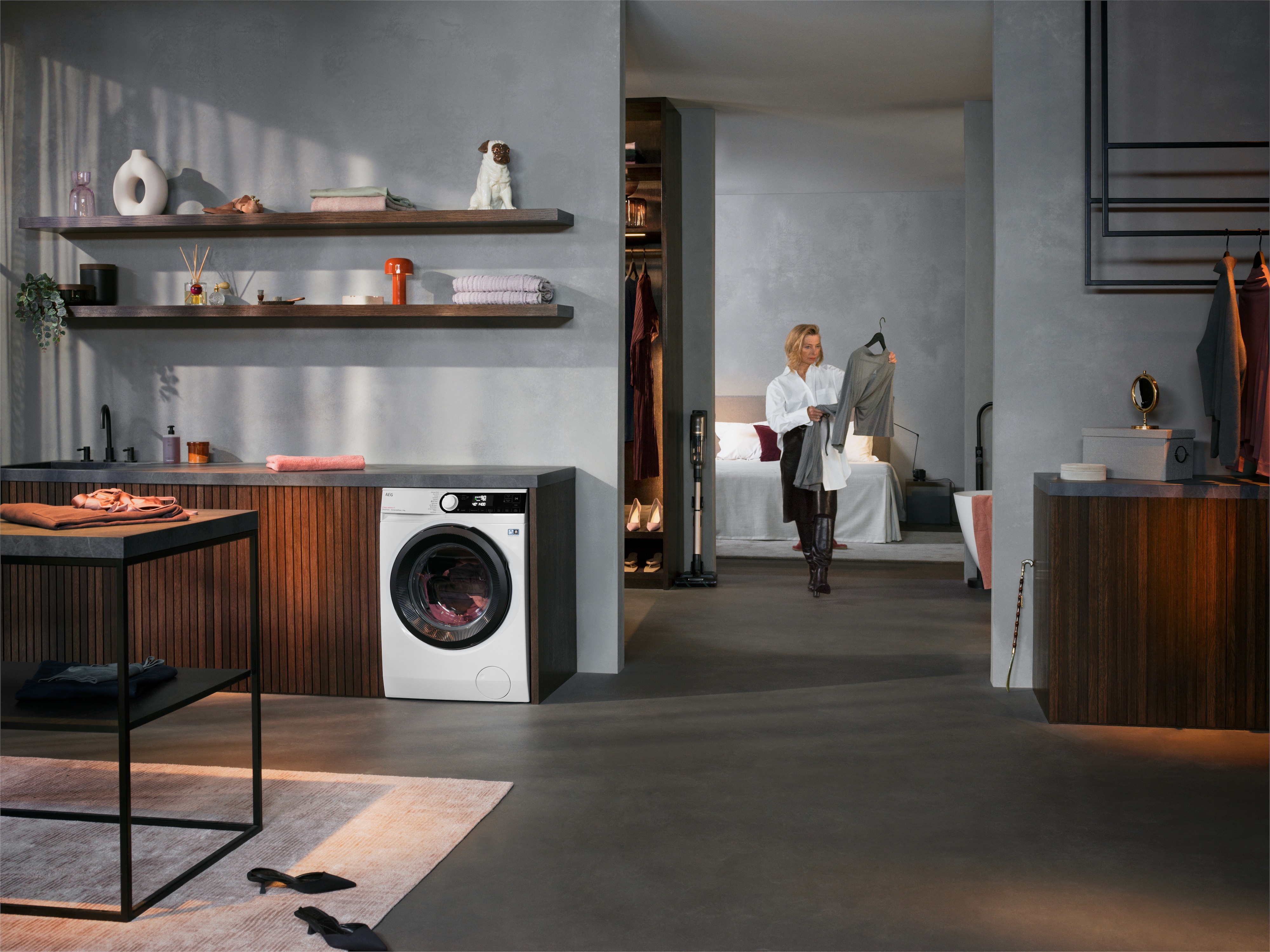 A low-maintenance laundry routine starts with the washing machine you choose. The right one can significantly transform how you wash — if you even need to wash — and optimise your resource consumption. Of course, there are many factors to consider but when you find the right washing machine that makes your life easier, why not?
---
1 External test shows neutralisation of cigarette smoke odour in a Steam Refresh cycle.