Season the turbot filets with salt and pepper.




Put the filets into sous vide cooking bags along with all the other ingredients and vacuum seal.




Set the AEG SteamPro oven to the program Sous-vide and choose recipe Fish Filets, Thin Filets.




Add water to the steam container. Place the vacuum-sealed bags into the oven and cook based on the program.




While the turbot is cooking prepare the garnish.




When the turbot filets are cooked to your satisfaction, remove them from the oven, plate and serve with the egg yolk and garnish.
Gently crack open and separate the eggs.




Place the yolks carefully into a vacuum cooking bag.




Add the oil and season with salt and seal the bag.




Add water to the container




Select the sous-vide function in the AEG SteamPro and set the temperature to 63°C on full steam and add water to the steam container.




Place the bag in the oven and cook for 45 minutes.




Remove the yolks when they're cooked to satisfaction and arrange on plates with the turbot, when it is done.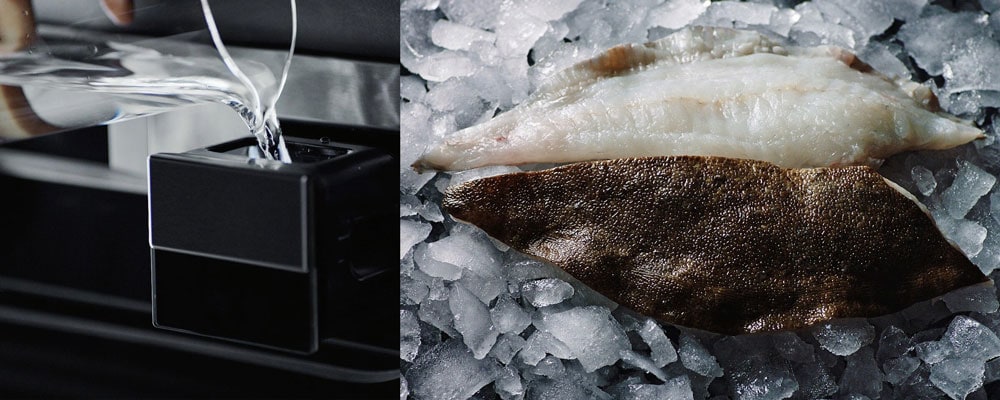 STEAMPRO OVEN
In our SteamPro ovens with sous vide, you can achieve results that are impossible in a normal oven. Vacuum sealed bags slow oxidation, preserving flavour.
Temperature is maintained within a half-degree range. This precision gives you mouthwatering flavour and results you can recreate time after time. Sous vide may be an advanced technique, but AEG makes it easy.
Discover Our SteamPro Ovens