Procedure
Heat up a frying pan until smoking hot on the MaxiSense Pure Hob. Then, lower heat to medium.

Sprinkle about 1 tablespoon of amaranth seeds or black rice at a time.

Let seeds or rice pop to its full potential, pour them out in a bowl, and reload with more seeds or rice.

Use the mixture to sprinkle onto your favorite soups, salads, or breakfast cereals.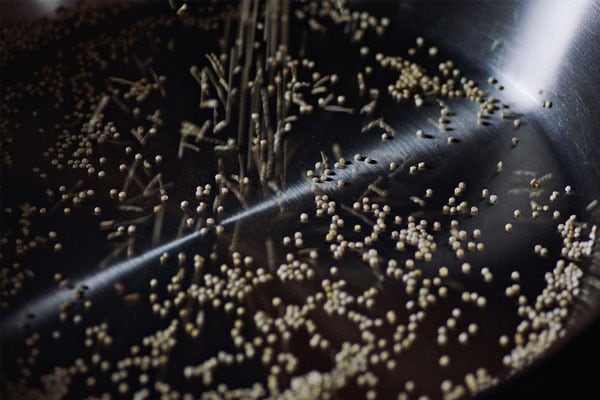 MAXISENSE PURE HOB
Imagine a glossy sheet of pure ebony glass that blends seamlessly with your worktop. Its cooking zones and touch controls are invisible until your fingertips bring them to life. The AEG MaxiSense Pure hob combines a sleek design with responsive functions, transforming your kitchen and turning cooking into a true pleasure.
The Direct Touch controls on this hob help you get delicious results every time you cook. Slide controls let you turn the heat up, down or off with such accuracy that you get the response you want at just the right moment. So whatever mouth-watering meal you're cooking, induction helps you make it just the way you want to.
Discover Our Maxisense Pure Hobs